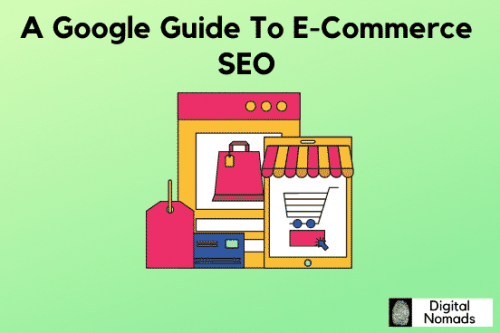 Introduction
Google has always been proactive in publishing guidelines to help focus developers and website owners to the best search engine practices. Keeping in the same vein, Google has recently published their latest SEO guide, this time focusing on ecommerce websites.
This guide has not been published separately, but as a rejoinder to the existing Google Developer pages instead. The best practices are totally SEO oriented for ecommerce website owners as well as any publishers who sell products online through their profile on major ecommerce websites. The key outcome of the guide is to help increase the SEO accuracy for online sellers.
Best practices for Ecommerce
For online retailers, the practices mentioned here will help increase product visibility within the Google search engine as well as related Google products, which float product information for online buyers.
Overall, the developer pages now have an addition of a total of 7 pages dedicated to SEO guidelines for ecommerce retailers and website owners. These are the topics covered within those pages
   

Where you can find the ecommerce content when searching on Google.

   

How you can share product information with Google for maximum visibility.

   

How to structure your content to get maximum traction for ecommerce websites.

   

The steps to launch an ecommerce site.

   

Best practices for URL structure for an ecommerce site.

   

Guidelines to optimize page loading and pagination and how it can affect your Google search results.

   

Introducing your ecommerce site structure so that Google algorithm can better read your site navigation and content structure.

Where ecommerce content can appear on Google?
Since its inception, Google has consistently reinvented itself to suit the newest search trends and the shift in the target audience mentality, just consider the automated segmentation options that Google Analytics 4 offers for the identification of new converting traffic. 
Currently, Google has introduced many vital services that are acutely focused on the Mobile experience for users and overall responsiveness of the results for better customer consumption. 
The ecommerce content appears to the buyers through these services, thus customizing the entire experience. Google terms these services as "surfaces". The reason being that the search engine actually surfaces the content and information of products relevant to a user's buying preference through these services.
In this particular context, Google mentions 6 surfaces: 
   

Google Images

   

Google Shopping Tab

   

Google Maps

   

Google Search

   

Google Lens
Share your product data with Google
Google shows product information through each of the above-mentioned surfaces. The way the information is projected is different in each case. 
The section on product data features the ways in which product information should be provided to Google, the ways the data should be structured for Google to display the information appropriately to the buyers. 
Following these best practices will help sellers design their product content for better feeds performance on Google's Merchant Center. Just keep in mind that now the product feeds are shown also in the Shopping tab for free . This means that ecommerces are now able to show and sell their products in Google even without Shopping Ads. It's vital for a healthy sales performance to keep product feeds updated. 
Include Structured Data Relevant to Ecommerce
In this section of the developers' guide you will find eight structured data variations that every ecommerce site owner or publisher should know and use.
Search Console  
Here you can see your organic keywords and their performance metrics. Don't forget to link your search console to Google Analytics to understand how organic keywords are bringing qualified/converting traffic to your website. 
Help Google Understand your Ecommerce Site Structure
Have a clear sitemap for Google Algorithm to access and catalogue all the relevant content on your site.
Google specifies that the page elements such as cross page interlinking and navigation structure of the website also play a key role in the way that Google finally shows your product information in each of the surfaces.
How to Launch a New Ecommerce Website
This section gives a systematic guideline of what you should or should not do during the launch of your ecommerce website. The document has a list of key points that further link to relevant pages to go into thorough details about the best practices for an ecommerce site launch. 
The document contains SEO as well as technical perspective about ecommerce website design and codes. An ecommerce designed to have a lean and fast, mobile optimised checkout process will always perform better in terms of sales and returning clients. 
Advance SEO for Ecommerce
This guide has been targeted for the more advanced SEO professionals as well as the technical developers working on an ecommerce website project. It contains an overview on developing a vital Ecommerce search presence by tweaking your SEO strategy at a more fundamental level of the site structure.

Conclusion
As a leading digital marketing agency in Hong Kong we always plan for our clients a defined SEO strategy for the correct positioning of their website in Google. 
Taking the right steps in order to stand out and differentiate from your competition in the search engine is essential for your marketing strategy success. Google is the website where most of the users start their online journey, online businesses have to leave a tangible sign of their presence to people who are starting their online browsing experience if they want to have more chances to sell.
If you want to know how to structure a successful SEO campaign for your online business get in touch with us.