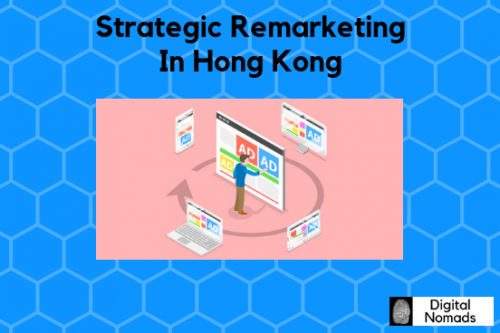 Remarketing is an excellent way of engaging with your prospective clients while enhancing your brand awareness. Remarketing can be either platform or network-centric like YouTube, Gmail and Remarketing Search Listing Ads. Remarketing Campaigns goad your customers to take action on their intention to buy a particular product from you.  Remarketing is effective for people who abandon shopping carts or those did not view your landing pages.
Have you observed product ads shown to you repeatedly when you're browsing?
For example: if you have been shopping for shoes online, you start seeing banner ads from the company when you are on another website. This is not online surveillance per se but a simple advertising technique known as Remarketing.
Mastery over Remarketing can help you understand the psychographics of your customer base and effectively target conversions.
There is a rapid surge in the number of people who are coming online on a global scale. More than 89% of Hong Kong's population is hooked to the internet. Let's do a fast-paced crash course to get the basics of remarketing right.
What is remarketing?
From the perspective of the marketer, remarketing is a set of banner ads which show you the ads of the product that you have searched for on a particular website. Consumer browsing habits are profiled and a digital print is created. This allows you to advertise their product multiple times and leads to an increase in the visibility of the product. The psychological concept behind remarketing is simple. Showcasing your products, again and again, will increase the chances that the customer will ultimately buy the product.
On a theoretical scale, remarketing is a strategy that reconnects you with future and existing customers as they browse through different internet platforms.  The primary goal here is to shift curious customers into a phase where they actively consider investing in your product.
Why should you do remarketing?
All people are not averse to online advertising.  According to Page Fair, over 600 million accounts use Adblock service. However, there is a significant chunk of online users who are not disinclined to seeing ads. Many people prefer ad-filtering rather than ad-blocking. Relevancy and Ad- customization are the key benefits of remarketing
The average person visits a site 9.5 times before making a decisive buying action. Remarketing will allow you to improve your sales bottom line by repeated ad targeting. Thanks to remarketing, first-time users can be converted into engaged customers.
Increase in product visibility and Customer awareness:
Remarketing results in repeat customers. Remarketing improves the memory retention of your product in the customer's mind. At the opportune time, your products will their first choice
 Remarketing increases conversions:
Research by Wordstream shows customer conversion is increased by showing repeated ads.   There is a lower cost associated with remarketing compared to keyword placement on Google search. Remarketing ads should be customized depending on customer behavior.  For example, show different ads to people depending on the time spent on your website.
How is remarketing done?
Customer tracking is generally dependent on browser cookies and mobile advertisers. The traditional ads use a static image/text or an animated video on specific sites with the intention of generating traffic. E-commerce companies make use of cookies on the user's digital device to profile the browsing habits of the customers which can be again used for remarketing.
Types of remarketing
Site Remarketing:
It is a popular form of remarketing in which customers are shown ads after they leave the website.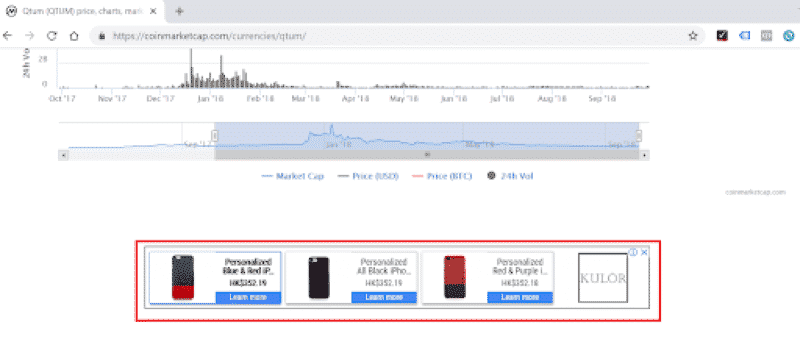 An example: Kulor Cases tracks a user who previously searched for phone cases. Now they remarket the ad to the customer on a different site for a specific time period.
Search Remarketing:
Customers looking for a quick solution will type specific keywords or phrases. Search remarketing will allow you to place your ads on top of the search engine for optimal re-visibility as they've already visited your site.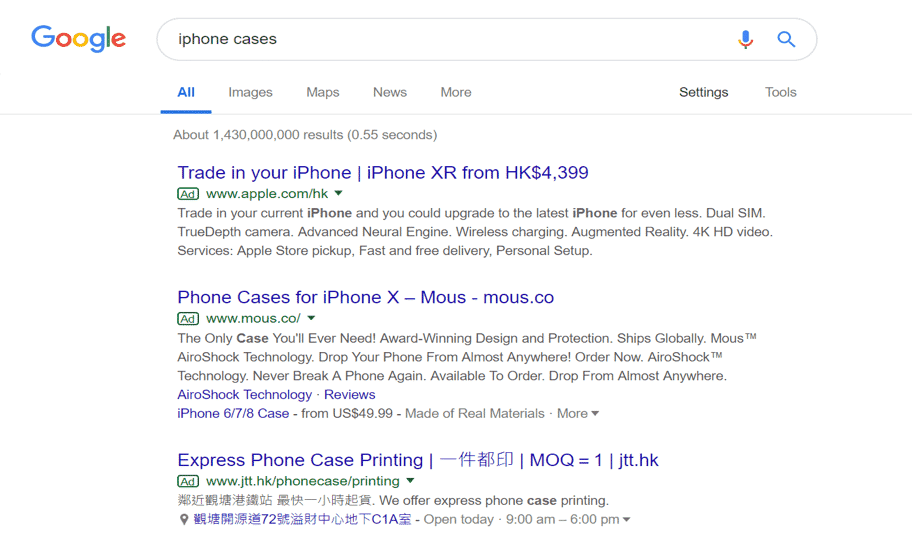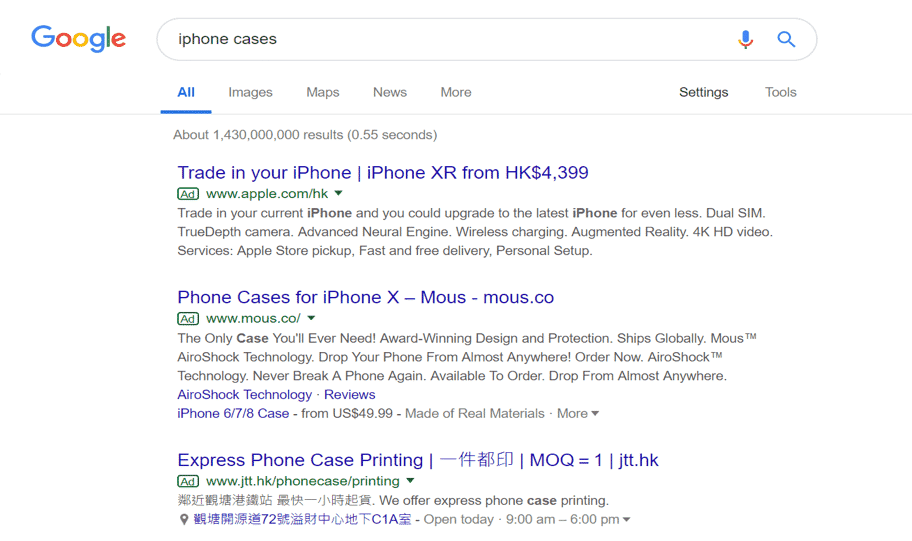 For example, a user might have visited some websites when searching for iPhone cases. When the user is again using the same keyword, these websites will be shown at the top of the search list.
 Social Media Remarketing:
Remarketing ads are transferred to your social media platform.


Facebook Ads are a great way for remarketing. In the above example, your previous search for shoes was gathered through cookie history and the same has been remarketed on your social media account. Remarketing through Facebook Ads and Linkedin is an effective way to increase conversion rate.
Email Remarketing:
Apart from the contextual ads on Gmail which integrates Google search history, remarketing of ads can be done through individual email clients.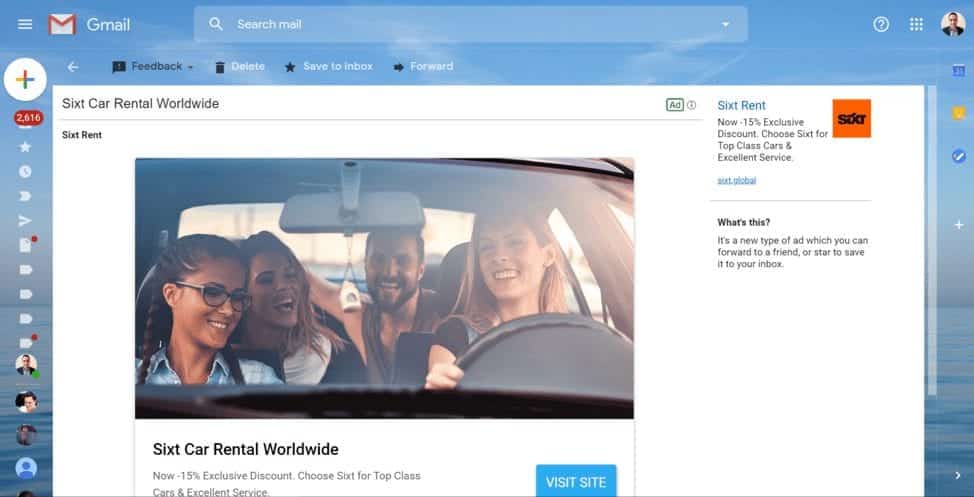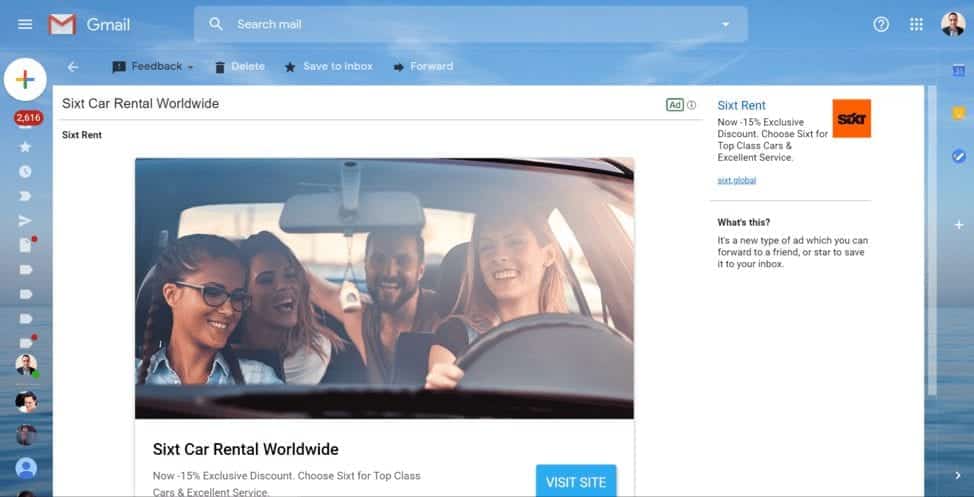 The above example of Sixt shows how remarketing can be personalized by providing direct links for purchase to customers who left after looking for a specified product.
Video Remarketing with Google Ads:
Google Ads uses Youtube and other display partners to show pre-video ads to previous website visitors.
Dynamic Remarketing with Google Ads: These ads include products or services that people viewed on your website or app.
Customer List Remarketing: 
Companies can give customer information to Google Ads and various social media platforms so that the same can be targeted through remarketing ads whenever they use the social media platform or any website associated with Google Ads.
Getting started with remarketing:
Remarketing can help your company to complete the sale to an existing or active customer. Through a Google Analytics account, you can customize your website through tracking code. Here are a few tips for effective remarketing.
Determination of pages to tag and campaign segmentation.
Create customized offers and deals for your retargeted customers.
Maintain a timeline for each segment.
Remarket to customers who have already been converted on your site.
Research for bigger keywords for your SEO.
Implement a JavaScript code on your website.
Every time you get a new web visitor, through an anonymous browser cookie, your product will be remarketed.
Remarketing is only effective for a website which has the required initial traffic through SEO and social media marketing.
Google Remarketing:
Google Ads through its massive advertising presence and network gives you an effective remarketing strategy through email. Start your campaign by setting up a Google Ads account.
Remarketing will increase the business prospects of small customers. Digital Nomads Hong Kong has helped online businesses in remarketing strategies.  You can set up your online store with Instamojo with ease and find customers in short time.
If your organization is based in Hong Kong, and you are ready to start using remarketing today, speak to a member of our team by contacting us and see how we can help you today!