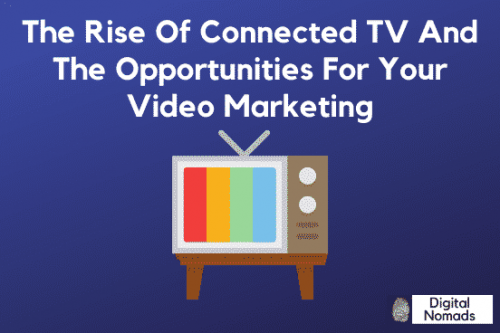 Introduction
We put in a lot of thought into video. For instance, what are the ways in which advertisers can optimize video platforms, how to make an engaging video ad, and what influences changes in viewing patterns? We are stepping into a new third phase of viewership.
The first phase was marked by a decade long period when everyone shared a common viewing experience, watching similar videos on the same channels. From primetime television, news, sports, to broadcast shows – viewership was limited to everyone's TV screens at home.
The second wave commenced about 15 years back with the emergence of online video platforms like YouTube. The transition of video viewership to mobile was quick. Soon mobile technology took over and gave everyone a chance to watch wherever and whenever they wanted. 
Now you can watch while travelling, think about the people who travel in the MTR here in Hong Kong everyday,  and at lunch time at work.  Mobile also paved the way for expanding the use of video, giving birth to concepts like DIY videos (TikTok and YouTube shorts are built over this concept), learning videos and much more. This led to the growth of videos that connect viewers with communities that share a common interest, passion, language and jargon.
Currently, we are in the third phase, the age of streaming that has pushed us back to our living rooms. Mobile usage and video is still strong, but streaming video has expanded on a global scale, giving us a new way to use our TV screens.
One of the factors that has led to this growth is that nowadays many more of us are at home. Today, streaming has become mainstream. One can say that streaming was meant to be the future of viewing – and the future is now.

The marketing implications of this new viewership phase
Now what do marketers need to do in this constantly evolving world of viewership? Streaming services must be a top priority while designing your annual advertising strategy. The massive popularity of streaming platforms allows you to reach a distinct viewer base that traditional television fails to attract.
Take a deeper look into the reasons why audiences are transitioning to streaming video platforms and things you can do to utilize this opportunity
The explosion of streaming on the TV screen by the numbers
Right now, an increasing number of viewers are opting for connected TV or CTV.
As per a 2020 report by Innovid, CTV's (connected TV) global video impression share by device is 40%. 2/3rd internet population in APAC nations watches online TV every day.
Currently, a huge global population watches YouTube mainly on CTV, growing YouTube watch time over 75% year over year*.  This is exactly why CTV has been the fastest growing screen type in 2020**.
There's no doubt that CTV will become an important device to target to  generate leads through video ads and create traction for your business. The main question marketers will have to answer is how to craft a good video ad that will be watched on TV screens. 

Why streaming on TV screens is taking off
Mainly CTV enables a personalized experience for viewers along with lesser surfing of channels.
Broadcast TV is all about unlimited number of channels entertaining to multiple interests of viewers. Streaming helps people in three ways. First, it gives access to a lot of content, be it series or documentaries. Secondly, it gives them control to watch that content whenever and wherever they want. Thirdly, it makes way for viewers to find and watch relevant content with a more personalized experience. On the whole, streaming offers all the benefits of broadcast TV but on our personal terms.
It is the flexibility of streaming that has led to its popularity on TV screens. For instance, watch time of purchased featured films has grown by 800% YoY, whereas, watch time for live content has grown by 250%***.
Across APAC countries, watch time on TV screens specifically in sports, comedy and food categories has dramatically increased.
Another factor that's adding up to the popularity of streaming is the creator's ability to create fresh content on our growing state of affairs. From mid March to mid April, about 60% viewers watched recently published YouTube videos on their TV screens. Watch recently published content is really easy, especially when you decide to subscribe to a channel of your interest. 
With the rise in connected TV viewers, now brands can get closer to consumers emotions and interact in a more personalised way with them.  Connected TV attracts a highly engaged audience. More personalised ads means highly converting campaigns with a high ROI. 
Watching an ad with someone else doubles our emotional response to it, in comparison to what we feel while watching it alone****.
CTV is not just about more content, as it primarily gives you a chance to connect with a viewership that's highly engaged. Studies prove that people spend more time in front of their connected TV screens in comparison to mobile or laptop screens. CTV viewers are also more into long-form content. This means that on CTV your ads can be longer than the avg 30 seconds true-view format without risking losing your audience's attention.
A CTV video increases the likelihood of attracting more co-viewers. Brands must also note that watching an ad with someone by your side doubles its emotional response for the viewers. This has definitely a positive effect on ad-recall leading to users who can strongly empathise with your brand.   
This present third phase of viewership has created an opportunity for video advertisers to reach an audience that was otherwise hard to please. As said before, more specific data around the CTV users' behavior will help marketers to craft the right message for the specific group of people they want to target.    
Conclusion
As one of the leading digital marketing agencies in Hong Kong we have already helped our clients to achieve great results through their YouTube Ads campaigns looking after the creation of highly engaging videos and well defined target audiences. 
CTV definitely represents an opportunity for brands to capitalise from the ongoing rise of online videos watching time and interact with highly engaged users. It's a trend that cannot be ignored when planning an effectual video marketing strategy. 
If you want to know how to successfully start your first video campaign don't hesitate to get in touch with us!